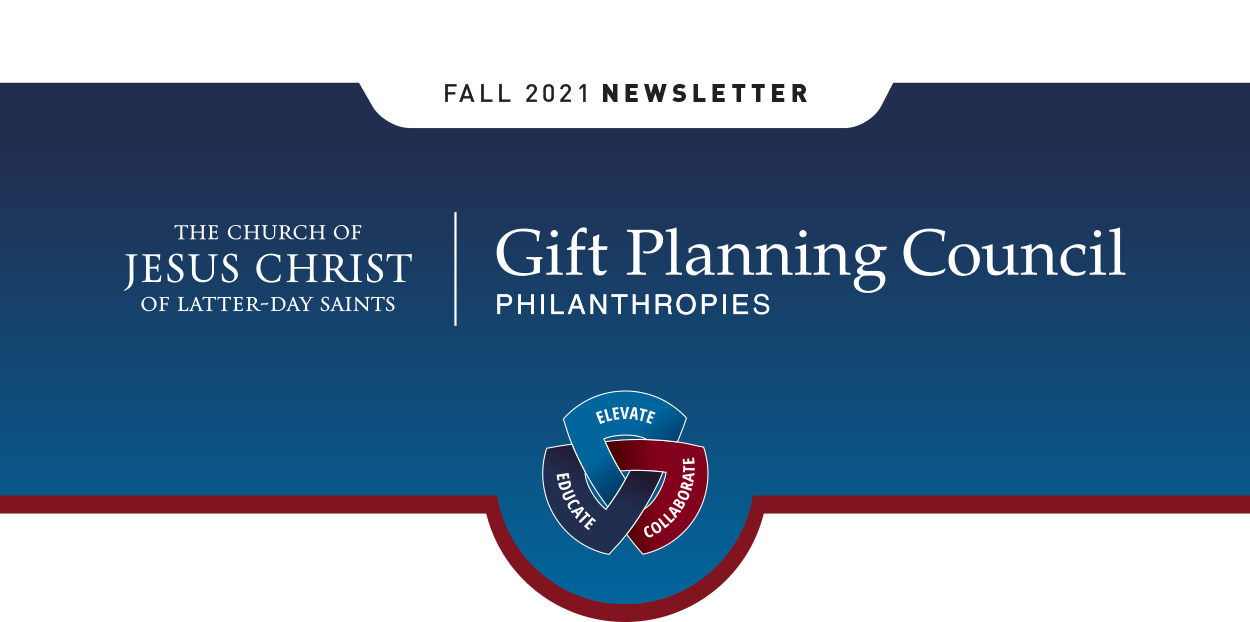 Fall 2021 GPC Newsletter
Manager's Minute
With God, Something Surprising is Always in the Making
By Shalayne Davis, JD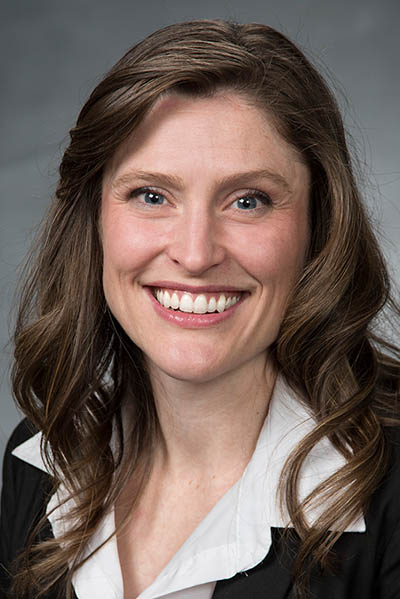 The past year and a half have held countless new experiences and untold emotions. As is often the case, we face the future with the memories of the past guiding our way. But what we experience one day as storm clouds can open our eyes in wonder the next as we see how the storm prepared the soil for new growth and life.
In looking to the future, the rising sun may appear to be shrouded by the clouds of yesterday's storm, but as Elder Jeffrey R. Holland recently reminded us: "I ask you to remember this: This is the Church of the happy endings. Troubles need never be permanent nor fatal. Darkness always yields to light. The sun always rises. Faith, hope, and charity will always triumph in the end. Furthermore, they will triumph all along the way" ("Banishing All Shadows," BYU commencement address, 26 April 2018).
God's work gets done most effectively when people believe they can have a positive impact. Hope is the fundamental act of believing in the future, and, in truth, the act of charity is the belief that the actions of today can change the future for the better.
The work at Philanthropies is filled with countless examples of God's hand reaching out through individuals to encircle the world—ever more so in recent months. People support what they help to create, and God is ever willing to engage His children in His work.
In a BYU forum entitled "Why Giving Matters" (24 February 2009), Arthur Brooks, an American social scientist, examined the value and purpose of charity. His research showed that with God, something surprising is always in the making. He said: "If people witness you as a giver, they will see a leader. Servant leadership is no joke, and it's a secret to success, whether you're looking for success or not. When people see you giving and cooperating and serving others, they will see in you a leader, or a future leader, and they cannot help but help you. There are many other studies that show that givers have better health and that givers are better citizens. It goes on and on. The bottom line is this: Givers are healthier, happier, and richer in this country—and probably around the world. It gives us stronger communities; indeed, it gives us a more prosperous nation."
This is the good news, the gospel of Jesus Christ. Even though we live in troubled times—and prophets have indicated that there will be turmoil in these last days—it is possible for each of us to feel peace and to experience the joy and hope of the gospel. We believe that this is the most important message we have for the world. We are part of the greatest peaceful mission this earth has ever known. The 54,000 missionaries and 16.5 million members of The Church of Jesus Christ of Latter-day Saints have the only message that gives hope for a bright tomorrow.
God is always at the helm, guiding, directing, comforting, and protecting. Miracles are yet to unfold. As Elder Holland put it, "Go out there and light a candle. Be a ray of light. Be your best self and let your character shine. Cherish the gospel of Jesus Christ and live it. The world needs you, and surely your Father in Heaven needs you if His blessed purposes for His children are to prevail. . . . Go forth to serve and strengthen. If correcting all the world's ills seems a daunting task, so be it. Go out there and be undaunted. If we cannot look to you to change the world, tell me to whom we should look" ("Banishing All Shadows").
---
BYU-Hawaii Spotlight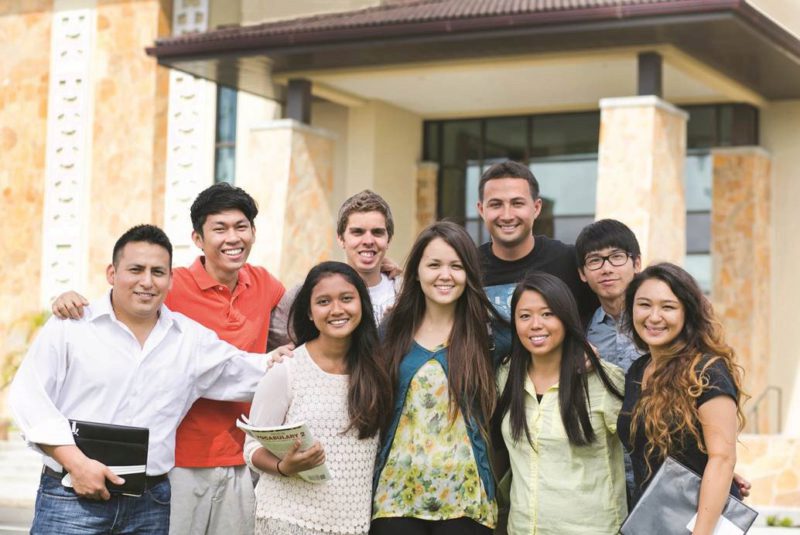 Located in Laie on the island of Oahu, Brigham Young University–Hawaii is a respected undergraduate institution currently with 2,700 students from more than 70 countries.
Preparing Learners, Leaders, and Builders
This mission of BYU–Hawaii, operated by The Church of Jesus Christ of Latter-day Saints, is to integrate both spiritual and secular learning and to prepare students with character and integrity who can provide leadership in their families, communities, their chosen fields, and in building the kingdom of God.
BYU–Hawaii has strong business, science, education, and culture programs, and it actively recruits throughout the greater Pacific Rim with an emphasis on attracting qualified students from Asia and Oceania.
In the lives of its students and alumni, BYU–Hawaii demonstrates the exponential and eternal benefits of education. Donations from alumni and friends of the university enable it to improve and expand its educational offerings and provide more opportunities to more deserving and able students.
---
Gregory Calder Spotlight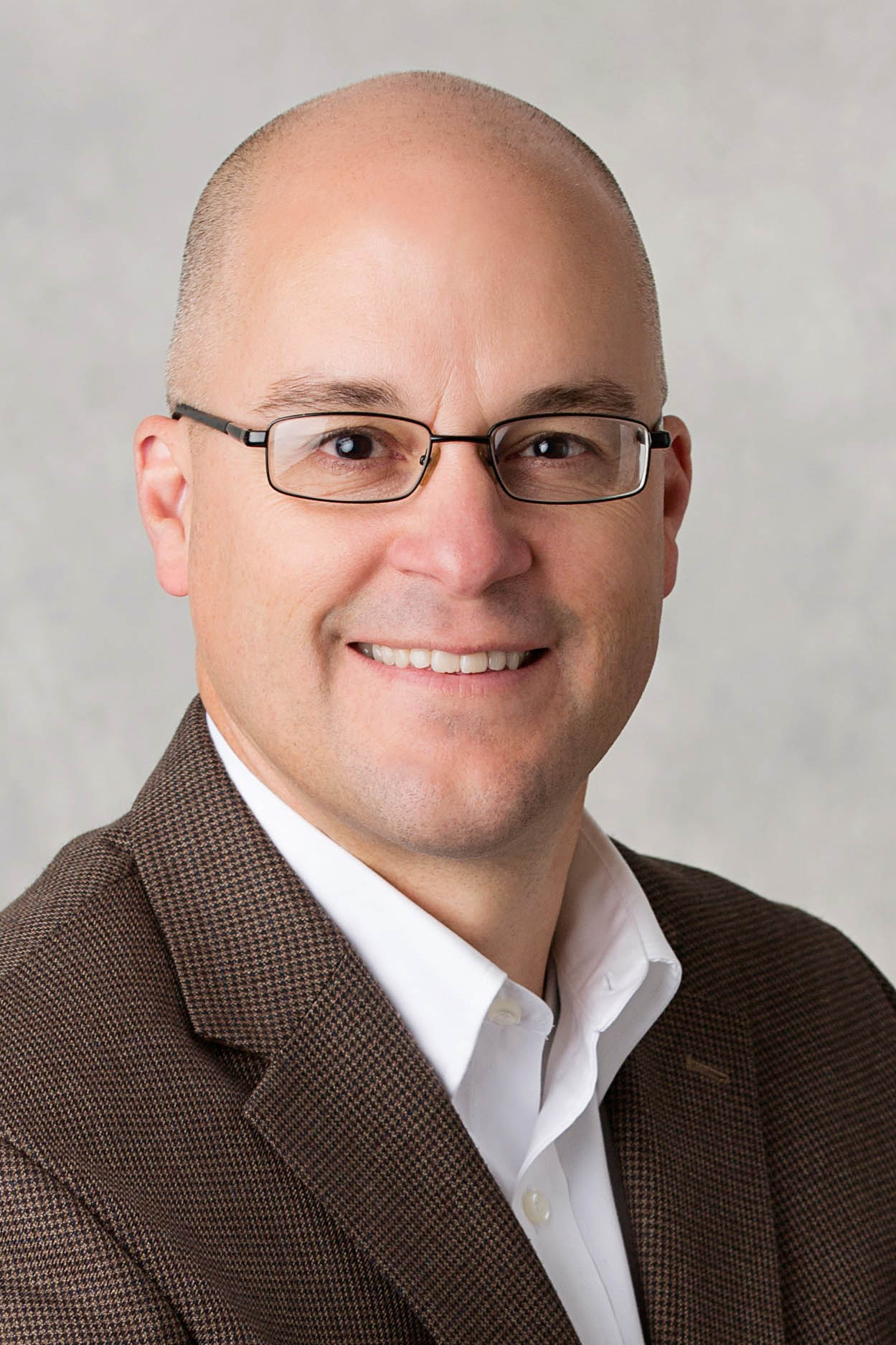 1. Please share a bit of your background and your practice.
I was raised in Philomath, Oregon, and served in the Mexico Guadalajara Mission from 1985 to 1987. After graduating from BYU with a BS in finance, I received my law degree from the University of Idaho. Since law school graduation in 1995, I have practiced law with the Idaho Falls, Idaho, law firm of Beard St. Clair Gaffney. I counsel business owners and high-net-worth individuals on business succession, business transactions, and estate planning matters. I particularly enjoy counseling family-owned businesses regarding the development and implementation of business succession plans, ways to reduce conflict and minimize estate taxes, and how to utilize wills, trusts, charitable organizations, and other appropriate legal tools to help clients achieve their goals.
2. Why you are involved with the Gift Planning Council?
I have been involved in the Gift Planning Council for many years and have greatly benefited, both personally and professionally, from attending the conferences and developing relationships with other members of the council.
---
Donor Advised Funds: The "Best" Tool
By Jeffery J. McKenna, Esq.
Barney McKenna & Olmstead PC
I have a neighbor who loves tools. He can fix anything. In his garage he has hundreds of tools. My toolbox at home is nothing like my neighbor's collection. I have a hammer, two screwdrivers, a pair of pliers, and, of course, duct tape. I'm sure my neighbor has a "best" tool.
For over 20 years as an estate planning attorney, I have used "tools" to help save taxes and facilitate the administration of my clients' estates.
I have a few "best" tools that I really like to use. In order to avoid thousands—even up to hundreds of thousands—of dollars in taxes for clients, I reach for the donor advised fund (DAF) in my charitable giving "toolbox."
Donor advised funds are sub-funds of a larger charitable entity. They are an individual's or a family's own private charity. Monies or investments go into the fund with a tax deduction and grow tax free. The monies come out tax free, but they must be directed to churches, schools, or other charitable 501(c)(3) organizations. There is no time requirement with respect to how soon the monies must be distributed. (Read more)
---
2021 Biennial
Gift Planning Conference
November 18–19, 2021
Watch for more details!
---
Join the Gift Planning Council LinkedIn group at this link.

Contact Us
For a detailed discussion of the services we provide you and your advisors, please contact us at 1-877-650-5377 or by email.