You are cordially invited to a dinner and BYU-Pathway Worldwide experience with President Brian Ashton & Melinda Ashton
Thursday, September 15, 2022
6pm. Scrumptious hors d'oeuvres
6:30pm. Dinner
Wheatley Residence (outdoors, sweater suggested)
26644 Purissima Road, Los Altos Hills
RSVP by September 8th to Lisa at 650-444-2576
Valet parking provided
Hosted by: Angie and Ben Ball, Brooke and Phil Carmack, Lisa and Robert Wheatley
Of all the ships you can build, scholarships will take people the furthest.
Your donation to the BYU-Pathway Scholarship Fund will help propel lives on an upward path in all 50 states and 188 countries around the world.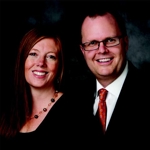 Melinda & Brian K. Ashton
Brian K. Ashton was appointed by the Board of Education of The Church of Jesus Christ of Latter-day Saints as the second president of BYU-Pathway Worldwide in 2021. He received a bachelor's degree from Brigham Young University and an MBA from Harvard University. From 2015 to 2019, he served as Second Counselor in the Church's Sunday School General Presidency. He has also been president of the Texas Houston South Mission, bishop, high councilor, elders quorum president, and missionary in the Peru Lima Mission. He and his wife, Melinda, are the parents of seven children.