BYU-Pathway Worldwide
Available anywhere in the world, BYU-Pathway Worldwide provides access to quality higher education within a spiritually based environment.
Giving Opportunities
Through donations to the BYU-Pathway Worldwide Fund, thousands of students around the world are blessed with the opportunity to obtain an education in a spiritually based environment and gain better employment. BYU-Pathway Worldwide has more than 41,000 students at over 500 Pathway sites in more than 100 countries.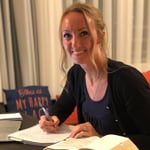 BYU-Pathway Worldwide Fund
This fund lets BYU-Pathway address current student aid needs where they are greatest around the world.
Give
Learn More
"It is a miracle that we can say today that BYU-Pathway is a school in Zion, wherever Zion is."
- Elder Kim B. Clark
Make a Gift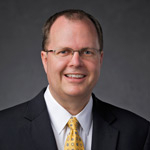 Brian K. Ashton Installed as BYU-Pathway Worldwide's Second President
At his inauguration on March 10, 2022, President Brian K. Ashton expressed gratitude for the blessings he's received from a Church-sponsored education and his desire for faithful individuals around the world to receive these same blessings.
In her remarks, Sister Sara McGill, a service missionary, shared the significant sacrifices students make for the opportunity to receive an education, like traveling great distances; going without food or other necessities to pay for internet access; or using smartphones to complete assignments. She said, "Jesus Christ is the Savior of the whole world, and BYU-Pathway is one of the ways He is lifting souls worldwide. He has not forgotten anyone, regardless of the crack, or corner, village, or city in which they find themselves."
Read More