FamilySearch
Donations to the Church General Fund may be used to support FamilySearch, a non-profit family history organization dedicated to connecting families across generations. FamilySearch believes families bring joy and meaning to life. Your donations allow FamilySearch to continue their mission of creating family bonds, linking the present to the past, and building bridges to the future.
1.46 billion people are now in the FamilySearch Family Tree, making it the world's largest online family tree
16.9 billion free historical records and images are now available
555,009 digital books are now available
3 million people watched RootsTech 2022 from 227 countries and territories
217 million visits to FamilySearch.org
5,708 local FamilySearch centers worldwide offer free personal assistance
Vision
Learning about ancestors helps us better understand who we are. FamilySearch's vision is carried out by dedicated employees and volunteers who work tirelessly to preserve and share the largest collection of genealogical and historical records in the world. FamilySearch strives to create and link the best and most valuable research resources to help people discover who they are by exploring where they came from.
For over 100 years, FamilySearch and its predecessors have been actively gathering, preserving, and sharing genealogical records worldwide. They offer many services for free to the world, including image capture, digital conversion, preservation, online indexing, and online access to records and documents. Help with the effort either by volunteering time or by making a donation to the Church General Fund online.
"When our hearts turn to our ancestors, something changes inside us. We feel part of something greater than ourselves."
- President Russell M. Nelson
Give to FamilySearch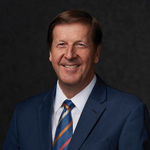 A Note from Steve Rockwood
CEO, FamilySearch International Managing Director, Family History Department
Brothers and sisters, we appreciate your generous contributions to the worldwide temple and family history efforts that directly help in the gathering of Israel on both sides of the veil. We are seeing God's hand as the spirit of Elijah, technology, and temple building are converging to help us bring the ordinances of salvation to deceased individuals at an ever-increasing rate.
President Russell M. Nelson said: "We cannot do vicarious work for our progenitors unless we know who they are. 'Temples are nourished with names. Without genealogies, ordinances could be performed only for the living' [Boyd K. Packer, "Covenants," April 1987]" (Temple Leadership Seminar [Oct. 15–17, 2019]).
At RootsTech London, Elder David A. Bednar said, "You can't accomplish this work alone." He said that it may appear that compiling a family tree that spans all time is an impossible task, but it will be done. (See Scott Taylor, "The Big Picture of How London Is the Gateway for RootsTech's Global Reach," Church News, Oct. 26, 2019).
Future features will increase the flow of contributions to the FamilySearch Family Tree. And computer-assisted and volunteer indexing, along with artificial intelligence that can read old handwriting, are making genealogical records worldwide more accessible, quicker. We
are unlocking the names of our ancestors so they can be easily discovered, gathered, and connected into the family tree of humanity.