FamilySearch
FamilySearch is a non-profit family history organization dedicated to connecting families across generations. FamilySearch believes families bring joy and meaning to life. Your donations to the Church General Fund will allow FamilySearch to receive support as needed to continue their mission of creating family bonds, linking the present to the past, and building bridges to the future.
1.38 billion people now in the FamilySearch Family Tree—up 32 percent from 2020
14.3 billion names and images from historical records now searchable, making billions of ancestors from over 200 countries available for discovery
2.4 million rolls of microfilm digitized and made accessible digitally at FamilySearch.org
80 million visits in total to FamilySearch.org and the FamilySearch app
1 million people attended the first all-virtual RootsTech Connect event
242 countries and territories represented by RootsTech Connect attendees

134 Generations in One Day
It's estimated that over 20 percent of the world's population can trace their roots to China. With your help, FamilySearch is helping people with Chinese ancestry connect to each other and to their homeland.
Vision
Learning about ancestors helps us better understand who we are. FamilySearch's vision is carried out by dedicated employees and volunteers who work tirelessly to preserve and share the largest collection of genealogical and historical records in the world. FamilySearch strives to create and link the best and most valuable research resources to help people discover who they are by exploring where they came from.
For over 100 years, FamilySearch and its predecessors have been actively gathering, preserving, and sharing genealogical records worldwide. They offer many services for free to the world, including image capture, digital conversion, preservation, online indexing, and online access to records and documents. Help with the effort either by volunteering time or by making a donation to the Church General Fund online.
"When our hearts turn to our ancestors, something changes inside us. We feel part of something greater than ourselves."
- President Russell M. Nelson
Give to FamilySearch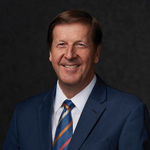 A Note from Steve Rockwood
CEO, FamilySearch International Managing Director, Family History Department
Last year was incredible for FamilySearch. We published our 10 billionth searchable name from a historical record and we expect to reach the 11 billion mark soon.
At RootsTech 2022, we announced two new technologies that will exponentially accelerate our ability to generate more user discoveries in a fraction of the time: (1) a handwriting-recognition artificial intelligence tool that can create a rough, computer-generated index from handwritten records otherwise difficult for volunteers to index effectively; and (2) a crowdsourcing feature called "Get Involved" that will enable online volunteers to improve computer-generated indexes while finding their own ancestors. (The 1950 U.S. Census will be a Get Involved project.) It will also show volunteers what a personal difference they are making for other users.
These inspiring accomplishments are made possible in part because of your generous contributions that help us accelerate this sacred work.