"It Changed My Life Forever"
International Studies
December 2022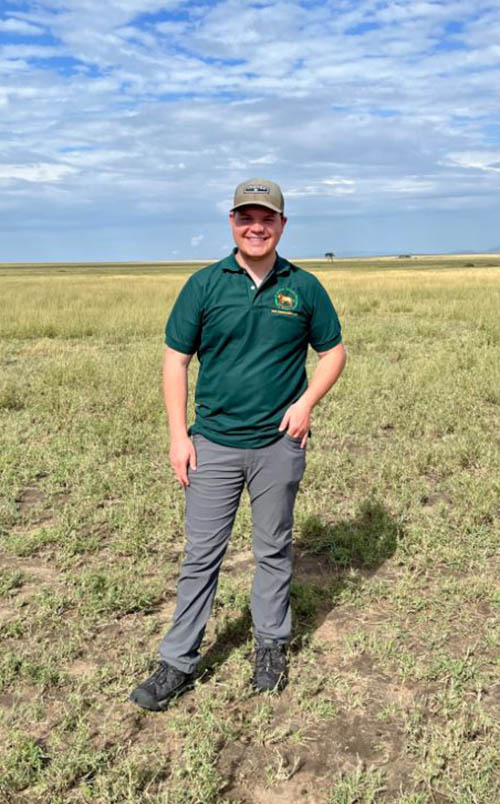 Jace Watt loves to travel, but he is more than a tourist. When abroad, Watt seeks to serve and build relationships, which fits perfectly with his aim to become a foreign service officer with the U.S. Department of State. Foreign service officers promote peace and protect American citizens while advancing the interests of the United States abroad.
Watt jumped at the chance to study abroad in Tanzania, where he and other BYU students were hosted by the College of African Wildlife Management, Mweka. They heard guest lecturers from across the continent, visited three national parks, and even saw four endangered black rhinoceroses in the Ngorongoro Conservation Area.
Summiting Kilimanjaro was a highlight for Watt. "It was one of the most unifying, spiritual experiences I've had—because we relied on each other," he says.
"If I could meet the people who helped me travel to Africa, I would hug every single one of them because it changed my life forever."
Watt wouldn't have been able to travel to Africa without financial assistance; donations made his trip possible. "If I could meet the people who helped me travel to Africa," he says, "I would hug every single one of them because it changed my life forever."