Determined and Grateful
Law School
January 2023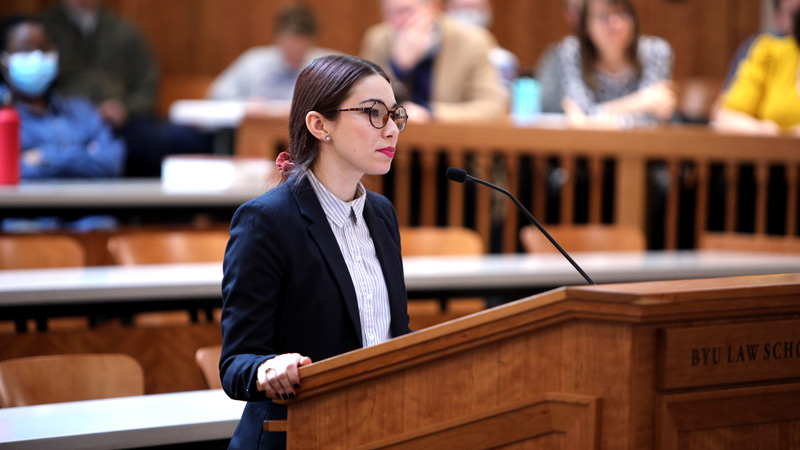 With a father who worked for the department of corrections, young Erin Kitchens Wong remembers many dinner-table discussions centered on legal matters. "As a result, I always wanted to be an attorney," she says.
Years later, when it came time to apply to law schools, Wong submitted her application to only one: BYU. "I knew I could graduate with little or no debt and still qualify for any job that interested me."
The Mandarin she learned as a missionary helped Wong participate in BYU Law's first International Commercial Arbitration Academy, which was held in Singapore. "I made connections there that I will utilize the rest of my life," she says.
Currently, Wong is interning for a federal judge. She is a two-time winner of BYU Law's moot court best oralist award and plans to work in litigation upon graduation.
"My parents provided all they could, but I've always been committed to make a better life for myself," Wong says. "Everything I have accomplished so far has been possible because of the kindness of donors. I plan to keep driving and thriving until I can do the same for others."