Clearing the Air
Physical and Mathematical Sciences
December 2022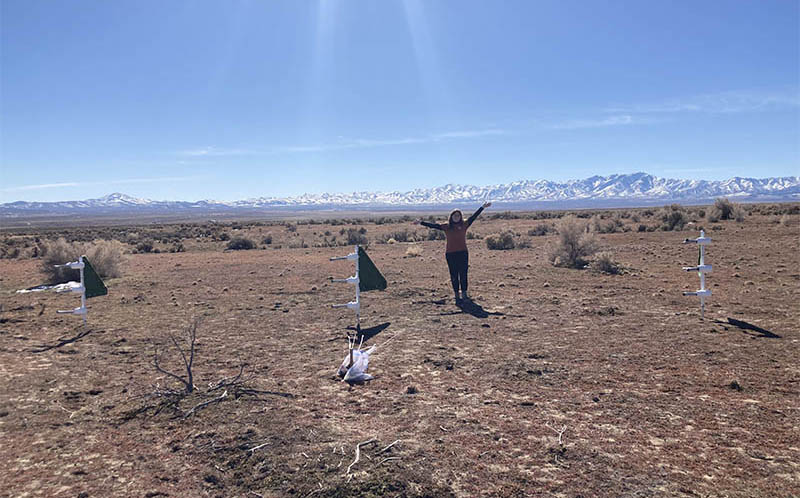 Abby Mangum's passion for helping people and communities respond to disasters led her to research earthquakes and tsunamis as a BYU undergrad. Her intense interest eventually took her to Indonesia, where she and her mentors studied the effects of and preparations for tsunamis.
Now in a geology master's program at BYU, Mangum is researching the effects of environmental dust. As a native of Springville, Utah, she was drawn to this topic because of its local implications.
"According to the World Health Organization," says Mangum, "dust affects more people than any other pollutant."
"I want to preserve this home for generations to come."
To better understand and help ameliorate Utah's dust problem, Mangum and other BYU researchers have developed a method to identify sources of dust. They have shown that the low water level of the Great Salt Lake and the resulting dust are adversely affecting the Beehive State's environment.
Mangum is grateful for the chance to conduct research at BYU and on this project specifically. "I hope that it will have a positive impact on my family and friends," she says. "I want to preserve this home for generations to come."