From Buses to BYU
Humanities
December 2022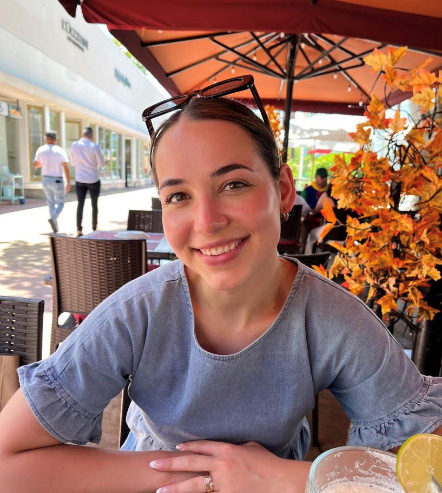 Growing up in French-speaking Gatineau, Quebec, Shannel Morin's plan was to follow in her father's footsteps and become a bus driver.
"College was not a priority for me," says Morin. At one point, she even thought about quitting high school to drive buses, but that didn't pan out. Instead, she graduated and served a mission in the Washington, DC, area.
"I was surprised when they picked me."
"My companions and other missionaries had attended BYU, and it sounded like a wonderful place," she says. So Morin applied for and was accepted to BYU, but there were challenges to her attending. Her younger sister has serious disabilities, so Morin's parents couldn't help financially; Morin was responsible for funding her own education. After surviving her first year on loans, she was blessed to get scholarships to pay for her second year. Then a professor recommended her for a fellowship grant.
"I was so nervous in the interview. I was surprised when they picked me," recalls Morin.
She now teaches a French-immersion class at BYU, helping returned missionaries prepare for advanced language classes. Morin will be the first in her family to graduate from college. "BYU has pushed me to do things I wouldn't have done otherwise."