Alum's Research "Uplifts" Families of Children with Autism
College of Family, Home, and Social Sciences
December 2022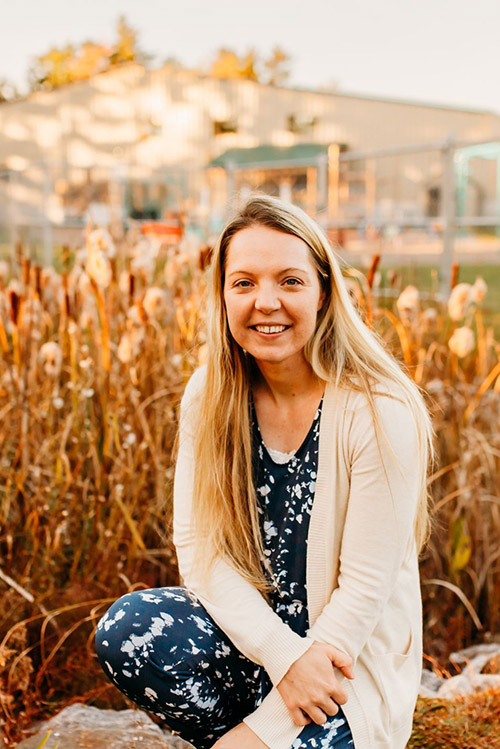 When Jamie Easler was a BYU graduate student six years ago, she realized she wanted to better understand youth on the autism spectrum and, by extension, their families.
She began investigating how families adapt while raising a child with a disability. Her work, which explored the value of "uplifts," was recently published in the peer-reviewed journal Intellectual and Developmental Disabilities.
"Uplifts are experiences that you perceive to be positive in your day-to-day life that help you cope with your situation," says Easler. "Uplifts appear to be highly correlated to a parent's well-being and a couple's marital quality."
"More than once I wanted to give up—but I didn't."
Easler says that the process of publishing her findings was tedious at times, but it taught her skills that are important in her career and her life.
"More than once I wanted to give up—but I didn't. The process ended with me producing a better publication, having a better understanding of how to respond to feedback, and gaining greater confidence in my abilities."
Today, Easler is a training coordinator at a pre-kindergarten through 12th grade school in Maine for children with autism, where she draws on what she learned at BYU to implement educational and behavioral support plans for students and track their progress.
She enjoys seeing how her daily work and earlier graduate research have come together: "The numbers in the reports are now faces and families for me," she says.
Lifelong Learning
Easler grew up in a small town in Maine. When she came to BYU as an undergrad, she was awed by the size of its student body but eager to participate in a learning environment that reflected her beliefs and standards. She quickly embraced the rigorous academic standards of BYU and says her time at the university taught her to think and write critically about issues.
Easler describes her BYU experience as interdisciplinary and supportive. "I loved the mentoring I received," she says. She is also grateful for the fellowships and other aid that helped ease the financial burden of getting through school.
After graduating with her bachelor's degree in psychology, Easler got a job at a preschool for kids with autism. "I loved it and was interested in learning more," she says, so she returned to BYU to earn a master's degree in marriage, family, and human development.
Again, a group of mentors and advisors from disciplines across campus was there to support her and assist her in conduction and publishing research on families with disabled children.
"Jamie was a wonderful student," says Jeremy Yorgason, associate director of the BYU School of Family Life. "She worked hard to respond to editors and reviewers, so it was very rewarding to her—and her mentors—when her paper was accepted."
Because her work has been published in a top-tier journal, Easler is now asked to review the work of other professionals and students in her field. She is grateful to be connected to current research and continues to contribute to the educational community.